Previous
Next
Main Menu
Service
Our customers are becoming more and more diverse, our main activity is to transport caravans, campervans, commercial vehicles and cars from all over Europe to anywhere in Spain and vice versa.
Caravans
Motorhomes
Industrial Vehicles
Cars
On the other hand, we also carry all types of vehicles from Spain to Europe, such as vans, trucks, trailers, industrial and agricultural, industrial and agricultural machinery and all types of vehicles large and small.
Vans
Trucks
Industrial and agricultural trailers
Industrial and agricultural machinery
We also have special transport permits, in order to meet their most demanding requirements, such as loads or large-scale bulk tonnage as modules, mobile homes, indivisible, and so on.
Our areas of charges in Europe are also different, we usually charge in the southeast and northeast Germany and in most of France, therefore, we can handle loads from Spain to France, Belgium, Holland, Germany, northern half of Italy, Austria, Czech Republic, Hungary and many etcétra.
Of course, we also domestic transportation, among other things, distributed throughout the Spanish territory vehicles imported from Europe.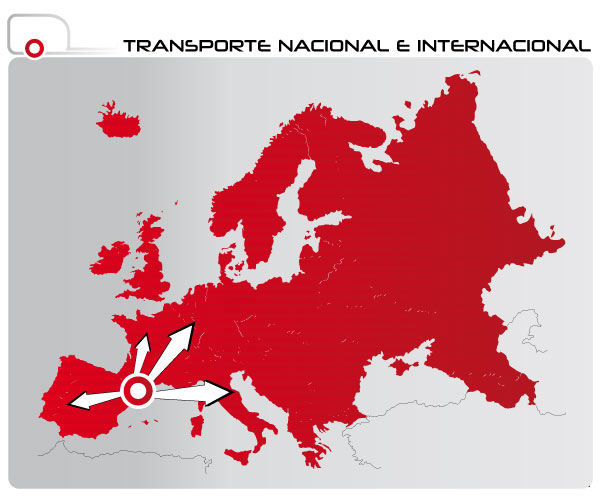 For more information, please do not hesitate to contact us or fill out the contact form on this website.
More than 20 years of experience
Check our fleet
Request your transportation

653 794 633